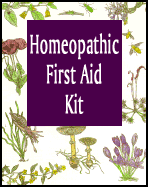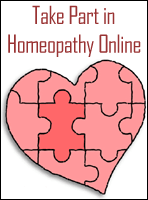 Medicine Of The Day
Latin Name:
Calcarea Sulphurica

Common Name:
calcium sulfate, gypsum, plaster of Paris

Description:
Used for pus discharge and slow to heal wounds. A yellow film may appear on the bottom of tongue. Other symptoms include swollen glands and a burning sensations on the bottoms of feet. Symptoms are better in fresh air, and worse in cold, wet weather (Lockie 122).
---
Health Tip of the Day
Isabgol' and 'guar gum' are the best sources o fibre. The later will curb your craving for food while the former will work as a great laxative and flush your system.
---
Health Quote of the Day
There are three wicks you know to the lamp of a man's life: brain, blood, and breath. Press the brain a little, its light goes out, followed by both the others. Stop the heart a minute, and out go all three of the wicks. Choke the air out of the lungs, and presently the fluid ceases to supply the other centres of flame, and all is soon stagnation, cold, and darkness."
- Oliver Wendell Holmes, Sr.
---