Hahnemann believed that Homeopathy was a complete system of medicine and was destined to replace conventional medicine entirely. A few modern Homeopaths would still adopt this extreme position today, but most - and certainly almost all medically qualified Homeopaths - recognise that there are many illnesses that demand orthodox treatment. Even Hahnemann recognized that surgery would be necessary in some cases. Nevertheless, because it is prescribed on the patient's symptoms, Homeopathy can be prescribed as a supplementary treatment in almost any situation.
Homeopathy lends itself well to self-treatment, especially for acute disease. It is possible to buy an emergency kit containing medicines that can be used to treat colds, coughs, sore throats, and minor burns, bruises and sprains.
Another field of application is psychological problems. There is certainly a place for Homeopathy in the management of mild to moderate anxiety, depression, and other mood disturbances, but it is not suitable for severe depression or schizophrenia except in the hands of a suitably experienced doctor or psychiatrist.
Children seem to respond particularly well to Homeopathy and they enjoy taking the medicines, which are sweet. Animals, too, can be treated successfully in many cases.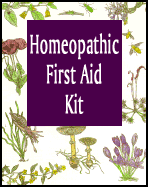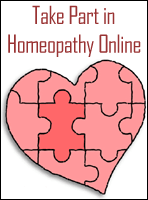 Medicine Of The Day
Latin Name:
Lycopodium Clavatum

Common Name:
club moss, wolfsclaw, running pine, stag's horn moss

Description:
Used for constipation in babies, earaches, gas, heartburn, and indigestion, nausea, hemorrhoids, enlarged prostate, reddish urine, increase libido, sore throat, dry coughs, fatigue, hair loss, psoriasis, nervousness, headaches, right side symptoms. Often used for people who are melancholy, sensitive, and crave sweats. Symptoms are better with hot food or drinks and at night (Lockie 60, Jonas 261).
---
Health Tip of the Day
Mash a banana and mix it with some honey. Apply on your face for about ten minutes and then wash. Your face begin to glow within a few days.
---
Health Quote of the Day
It is part of the cure to wish to be cured."
- Alexander Pope
---