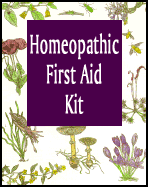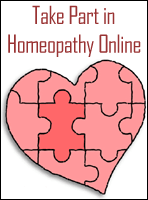 Medicine Of The Day
Latin Name:
Causticum

Common Name:
potassium hydrate, acrid potassium salt

Description:
Used for muscle and joint contractions, weakness, numbness, paralysis, burning and soreness. Symptoms are worse in dry, cold weather. Also used for coughs, urinary retention, after childbirth, and neck pain. Often used for people who are sad, cry easily, and fear something will happen (Jonas 257, Lockie 123).
---
Health Tip of the Day
Honey prevents cold, cough and fever. It is also a blood purifier. It also makes food tastier.
---
Health Quote of the Day
Look to your health; and if you have it, praise God, and value it next to a good conscience; for health is the second blessing that we mortals are capable of; a blessing that money cannot buy."
- Izaak Walton
---