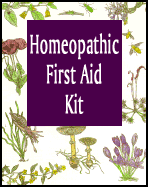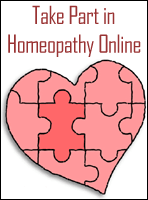 Medicine Of The Day
Latin Name:
Calcarea Phosphorica

Common Name:
calcium phosphate, phosphate of lime

Description:
Used for slow development of bones and teeth, a sensation of numbness, and swollen glands. Symptoms are generally better in the summer in warm, dry weather. It is commonly used for people who demonstrate fretful whining, always wanting to go somewhere. Good for teething (Jonas 256, Lockie 89, Panos 38).
---
Health Tip of the Day
Eat a healthy, low fat lunch. Spend at least twenty minutes on that. Thereafter, give yourself a break for a few minutes by reading a book, taking a short walk or just chatting.
---
Health Quote of the Day
What some call health, if purchased by perpetual anxiety about diet, isn't much better than tedious disease."
- George Dennison Prentice
---