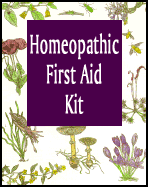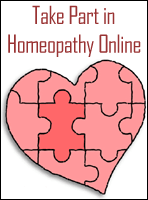 Medicine Of The Day
Latin Name:
Kali Phosphoricum

Common Name:
potassium phosphate

Description:
Used for exhaustion, nervousness, and oversensitivity caused by immense stress or overexertion. It is often needed by students who overstudy and break down. They become weak, irritable, and angry. Symptoms are better after eating and worse from worry or touch (Lockie 104).
---
Health Tip of the Day
Eat a healthy, low fat lunch. Spend at least twenty minutes on that. Thereafter, give yourself a break for a few minutes by reading a book, taking a short walk or just chatting.
---
Health Quote of the Day
Attention to health is life greatest hindrance."
- Francois Duc de la Rochefoucauld
---