Contact Us
by Email:

[email protected]

by Telephone: 09221-4991960 - +923332346246
by Mail: Dr. Syed Ahsan Bin Hasan (Dr.Syed Aley Hasan's Homoeopathic Clinic) Clinic #1, K.D.A Market, Near Rose Beauty Parlour, SB-2, Block 3, Gulshan-e-Iqbal, Karachi.
Feedback
Take Part in Alternative Medicine - Homeopathy Online
Don't just read the articles, be an active part of Homeopathy Online. You can publish your comments on the forum.
Let us know what you think
We try hard to make Alternative Medicine Homeopathy the best homeopathis informational site on the web. Your views on what we're doing and how we could make things even better are important to us. So if there's anything you want to say, please e-mail us at [email protected]
Help us to help you
If you have a question for us, please check our Frequently Asked Questions (FAQ) page - you'll find lots of information there. If you want to e-mail us, please fillout the form below. This will help us deal with your enquiry as quickly as possible.
Site problems
If you're having difficulty using Alternative Medicine Homeopathy, send us a detailed description of the problem and we'll try to help. We're not able to deal with general technical enquiries, just specific site difficulties. We'll get back to you as soon as we can, but our response time may vary, depending on the number of queries we're getting.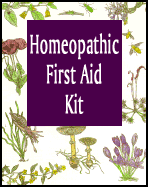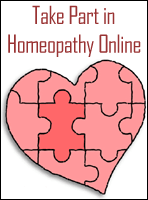 Medicine Of The Day
Latin Name:
Lachesis Mutus

Common Name:
bushmaster, surukuku

Description:
Used for boils and absesses, purplish skin discoloration, hemorrhages, frost bite, inflammed eye lids, sore throat, varicose veins, irregular pulse, angina, and difficulty breathing. This remedy is commonly used to treat hot flashes during menopause, premenstrual syndrome, nervous disorders, nosebleeds, headaches (left sided), fever, hemorrhoids, ulcers and other gastrointestinal complaints. Symptoms are worse from hot drinks, warm baths, and sleep (Lockie 78, Jonas 260).
---
Health Tip of the Day
Drink a glass of warm milk at bedtime. It will make you sleep better and also improve your excretory system.
---
Health Quote of the Day
What some call health, if purchased by perpetual anxiety about diet, isn't much better than tedious disease."
- George Dennison Prentice
---