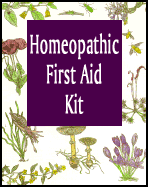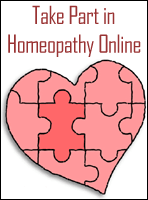 Medicine Of The Day
Latin Name:
Causticum

Common Name:
potassium hydrate, acrid potassium salt

Description:
Used for muscle and joint contractions, weakness, numbness, paralysis, burning and soreness. Symptoms are worse in dry, cold weather. Also used for coughs, urinary retention, after childbirth, and neck pain. Often used for people who are sad, cry easily, and fear something will happen (Jonas 257, Lockie 123).
---
Health Tip of the Day
Wear sun glasses while riding a two-wheeler or going out in hot sun. They will protect your eyes from the onslaught of air, dust, smoke and the hot sun.
---
Health Quote of the Day
Never hurry. Take plenty of exercise. Always be cheerful. Take all the sleep you need. You may expect to be well."
- James Freeman Clarke
---