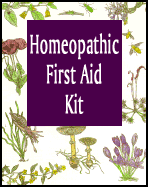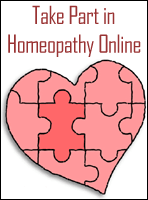 Medicine Of The Day
Latin Name:
Hamamelis Virginiana

Common Name:
witch hazel, spotted alder, snapping hazelnut

Description:
Used for relaxation, bruised soreness due to poor circulation in veins, ulcers of skin, dark hemorrhages, hemorrhoids, and varicose veins. Symptoms worsen in warm, moist air. Those who may require this remedy may be mentally tired, irritable, and lose train of thought. Also used for depression, nosebleeds, bruising pain due to injury, bloodshot or black eyes, and coughs with phlegm with traces of blood. Additionally, in women, it is used for pain during ovulation, excessive menstrual bleeding, and inflammation of the uterus or ovaries (Lockie 100, Jonas 259).
---
Health Tip of the Day
Treatment of symptoms does not cure a disease.
---
Health Quote of the Day
Cheerfulness, sir, is the principle ingredient in the composition of health."
- Arthur Murphy
---