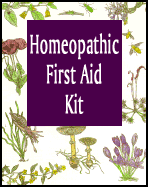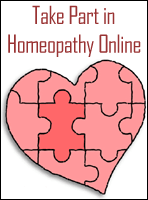 Medicine Of The Day
Latin Name:
Sulphur Iodatum

Common Name:
sulfur iodide

Description:
Used for skin conditions such as eczema, candidiasis, or diaper rash. This remedy also treats digestive complaints, mental stress, gynelogical complaints, fatigue, forgetfulness, depression, insomnia due to nightmares, chicken pox, diarrhea in children, earaches, gastroenteritis, hemorrhoids, pinkeye, and profuse offensive perspiration. Symptoms are often worse with rest and better with open air. People who require this remedy may be lazy, selfish, occupied, and have difficulty thinking (Lockie 76, Jonas 265).
---
Health Tip of the Day
Breathe with the lower portion of your lungs and belly. Many of breathe using only the upper portion of their lungs. The former method will fill more oxygen in your lungs and purify your blood.
---
Health Quote of the Day
Fitness - If it came in a bottle, everybody would have a great body."
- Cher
---