Alternative Medicine - Homeopathy Portal has utilized due diligence in collecting and reporting the information contained within Alternative Medicine - Homeopathy Portal online and has obtained such information from sources believed to be reliable. Alternative Medicine - Homeopathy Portal, however, does not warrant the accuracy of such information. The information contained in Alternative Medicine - Homeopathy Portal online is intended as a supplement to, and NOT a substitute for, the knowledge, expertise, skill, and judgment of physicians, pharmacists, or other health-care professionals in patient care. The absence of a warning for a given drug or drug combination should not be construed to indicate that the drug or drug combination is safe, appropriate or effective in any given patient. The information is NOT to be used for diagnosis or treatment. If you have questions about your or another person's health care, please consult a physician or other health care professional.

ALTERNATIVE MEDICINE - HOMEOPATHY PORTAL EXPRESSLY DISCLAIMS ALL EXPRESS WARRANTIES AND ALL IMPLIED WARRANTIES OF ANY KIND, WITH RESPECT TO ANY PRODUCT IDENTIFIED ON ALTERNATIVE MEDICINE - HOMEOPATHY PORTAL ONLINE, INCLUDING, BUT NOT LIMITED TO, ANY IMPLIED WARRANTY OF MERCHANTABILITY OR OF FITNESS FOR A PARTICULAR PURPOSE.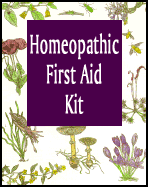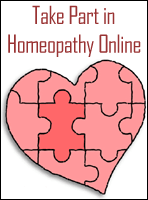 Medicine Of The Day
Latin Name:
Belladonna

Common Name:
deadly nightshade

Description:
Used for fever, flu, tonsilitis, sore throat, dry tickly cough worsened by speech, earache, throbbing pain, and sudden onset of flushed skin with cold extremeties. Also for intense headaches, abdominal pain, toothache, inflammation of kidneys, pinkeye, heat stroke, and nose bleeds. For women, this remedy treats breast infections, menstrual cramps, and irritated nipples due to breast feeding (Lockie 86, Jonas 255, Panos 38).
---
Health Tip of the Day
Breathe with the lower portion of your lungs and belly. Many of breathe using only the upper portion of their lungs. The former method will fill more oxygen in your lungs and purify your blood.
---
Health Quote of the Day
Health is the first muse, and sleep is the condition to produce it."
- Emerson
---