Alternative Medicine - Homeopathy Portal has utilized due diligence in collecting and reporting the information contained within Alternative Medicine - Homeopathy Portal online and has obtained such information from sources believed to be reliable. Alternative Medicine - Homeopathy Portal, however, does not warrant the accuracy of such information. The information contained in Alternative Medicine - Homeopathy Portal online is intended as a supplement to, and NOT a substitute for, the knowledge, expertise, skill, and judgment of physicians, pharmacists, or other health-care professionals in patient care. The absence of a warning for a given drug or drug combination should not be construed to indicate that the drug or drug combination is safe, appropriate or effective in any given patient. The information is NOT to be used for diagnosis or treatment. If you have questions about your or another person's health care, please consult a physician or other health care professional.

ALTERNATIVE MEDICINE - HOMEOPATHY PORTAL EXPRESSLY DISCLAIMS ALL EXPRESS WARRANTIES AND ALL IMPLIED WARRANTIES OF ANY KIND, WITH RESPECT TO ANY PRODUCT IDENTIFIED ON ALTERNATIVE MEDICINE - HOMEOPATHY PORTAL ONLINE, INCLUDING, BUT NOT LIMITED TO, ANY IMPLIED WARRANTY OF MERCHANTABILITY OR OF FITNESS FOR A PARTICULAR PURPOSE.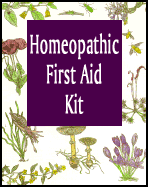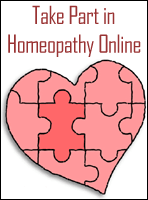 Medicine Of The Day
Latin Name:
Hepar Sulphuris Calcareum

Common Name:
Hahnemann's calcium sulfide

Description:
Used for splinter-like pains, excess sweating, foul smelling discharges, and yellow-green pus. This remedy treats boils, abscesses, breast infections, croup, coughs, earaches, sinus infection, sore throat, inflammation of eyelids, sore throat with ear pain upon swallowing, and toothaches. Symptoms are worse in cold air or when touching affected parts. This remedy is useful for people who are easily irritated and depressed (Jonas 259, Lockie 101).
---
Health Tip of the Day
Pull in your tummy as often as you can . It will keep you in good shape.
---
Health Quote of the Day
Early to bed and early to rise, makes a man healthy, wealthy, and wise."
- Benjamin Franklin
---