Alternative Medicine - Homeopathy Portal has utilized due diligence in collecting and reporting the information contained within Alternative Medicine - Homeopathy Portal online and has obtained such information from sources believed to be reliable. Alternative Medicine - Homeopathy Portal, however, does not warrant the accuracy of such information. The information contained in Alternative Medicine - Homeopathy Portal online is intended as a supplement to, and NOT a substitute for, the knowledge, expertise, skill, and judgment of physicians, pharmacists, or other health-care professionals in patient care. The absence of a warning for a given drug or drug combination should not be construed to indicate that the drug or drug combination is safe, appropriate or effective in any given patient. The information is NOT to be used for diagnosis or treatment. If you have questions about your or another person's health care, please consult a physician or other health care professional.

ALTERNATIVE MEDICINE - HOMEOPATHY PORTAL EXPRESSLY DISCLAIMS ALL EXPRESS WARRANTIES AND ALL IMPLIED WARRANTIES OF ANY KIND, WITH RESPECT TO ANY PRODUCT IDENTIFIED ON ALTERNATIVE MEDICINE - HOMEOPATHY PORTAL ONLINE, INCLUDING, BUT NOT LIMITED TO, ANY IMPLIED WARRANTY OF MERCHANTABILITY OR OF FITNESS FOR A PARTICULAR PURPOSE.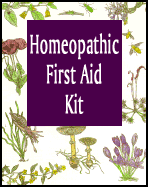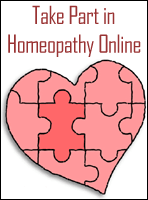 Medicine Of The Day
Latin Name:
Lachesis Mutus

Common Name:
bushmaster, surukuku

Description:
Used for boils and absesses, purplish skin discoloration, hemorrhages, frost bite, inflammed eye lids, sore throat, varicose veins, irregular pulse, angina, and difficulty breathing. This remedy is commonly used to treat hot flashes during menopause, premenstrual syndrome, nervous disorders, nosebleeds, headaches (left sided), fever, hemorrhoids, ulcers and other gastrointestinal complaints. Symptoms are worse from hot drinks, warm baths, and sleep (Lockie 78, Jonas 260).
---
Health Tip of the Day
When your eyes feel tired, take a pencil and hold it upwards touching your nose. The tip of the pencil should be near about your eyebrows. Try to look at the tip of the pencil for a minute or two. This exercise helps to relax the eyes.
---
Health Quote of the Day
The poor cows frozeneglected in a blizzardThey dug them upand ate their gizzards."
- O Anna Niemus
---