Just like brushing your teeth, healthy habits should be cultivated on a daily basis. The following is a guide to daily tasks:
Activity should be a daily occurrence. Walk, run or jump for a minimum total of 20 minutes a day.

Protect your skin. Sun block should be applied on face, neck, arms and hands even in the dead of winter. It protects against climatic toxins too. Moisturize skin daily.

Eat fruits, vegetables, grains, low-fat dairy products and small amounts of protein. Avoid sweets and other processed foods.

Meditate or spend a minimum of five minutes daily in quiet time.

Find your spiritual self. Discover what inspires you, raises your level of consciousness, motivates you, and satisfies your soul.

Exercise your brain. Read, study, solve problems, and learn new skills. As does the body, the brain atrophies with lack of use.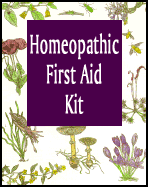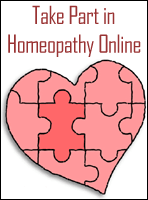 Medicine Of The Day
Latin Name:
Graphites

Common Name:
graphite, plumbago

Description:
Used for eczema with viscous discharge, herpetic skin erruptions, diaper rash, and other rashes. It is also good for erratic metabolism that may cause psoriasis, hardening scar tissue, easily infected cuts, and obesity. Also treats ulcers, cold sores, hair loss, cramps, and numbness. In women, this remedy is used for infrequent, or absent, menstruation, enlarged ovaries, swelling of breasts, and late menstruation with constipation (Jonas 259, Lockie 56).
---
Health Tip of the Day
During moments of stress, a couple of teaspoonful of honey soothes the nerves and relaxes the mind.
---
Health Quote of the Day
He who has health has hope, and he who has hope has everything."
- Arabian Proverb
---