Note: Homeopathic Treatment requires strict individualization. Please do not take any medicine without consulting your physician/homeopath.



A boil, also referred to as a skin abscess, is a localized infection deep in the skin. A boil generally starts as a reddened, tender area. Over time, the area becomes firm and hard. Eventually, the center of the abscess softens and becomes filled with infection-fighting white blood cells that the body sends from the blood stream to eradicate the infection. This collection of white blood cells, bacteria, and proteins is known as pus. Finally, the pus "forms a head," which can be surgically opened or spontaneously drain out through the surface of the skin.

#Belladonna [Bell]
In boils with much swelling and redness Belladonna is the remedy to be used in the early stages. Boils recurring in the spring also indicate the remedy. Arnica produces a crop of boils all over, beginning with soreness, go on to suppuration, and another crop follows. When the boils partially mature and shrivel up Arnica is the remedy indicated. Calcarea picrata has achieved a clinical reputation in boils.

#Silicea [Sil]
This is a great boil remedy, and, in conjunction with Hepar sulphuris, prescribed for the general indications of abscess will cover many cases. It is a remedy to prevent boils. It produces inflammation of the connective tissue, and following the boil will be a plastic indurated and often inflamed lump, which Silicea will remove. Calcarea sulphurica is also a remedy to remove the tumefaction of boils. Arsenicum and Carbo vegetabilis come in boils of a low adynamic type.

#Sulphur [Sulph]
This remedy produces a tendency to boils and is applicable to scrofulous persons. Hughes recommends a course of Sulphur 12. Phytolacca is said to be specific in boils. Lycopodium. Evans says the trinity of remedies for boils is Belladonna, Arnica and Lycopodium. Berberis vulgaris hastens suppuration in boils and prevents their recurrence. Anthracinum is recommended by Clarke for succession of boils, with no other symptoms to guide. Arctium lappa and Echinacea are excellent remedies with which to break up the "boil habit". In the latter remedy profound prostration is an indication.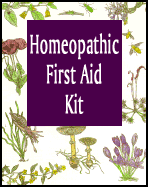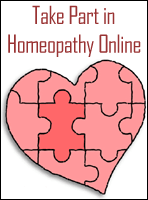 Medicine Of The Day
Latin Name:
Lachesis Mutus

Common Name:
bushmaster, surukuku

Description:
Used for boils and absesses, purplish skin discoloration, hemorrhages, frost bite, inflammed eye lids, sore throat, varicose veins, irregular pulse, angina, and difficulty breathing. This remedy is commonly used to treat hot flashes during menopause, premenstrual syndrome, nervous disorders, nosebleeds, headaches (left sided), fever, hemorrhoids, ulcers and other gastrointestinal complaints. Symptoms are worse from hot drinks, warm baths, and sleep (Lockie 78, Jonas 260).
---
Health Tip of the Day
When your eyes feel tired, take a pencil and hold it upwards touching your nose. The tip of the pencil should be near about your eyebrows. Try to look at the tip of the pencil for a minute or two. This exercise helps to relax the eyes.
---
Health Quote of the Day
The poor cows frozeneglected in a blizzardThey dug them upand ate their gizzards."
- O Anna Niemus
---